LINCOLN-WAY AREA
FALL BALL REGISTRATION
IS NOW OPEN FOR THE 2021 Fall Season!
Below is a brief description of the different divisions we offer within Frankfort Baseball for our Fall Ball Season. Frankfort Baseball offers a fall baseball program designed to provide the opportunity for our players to continue to build their skills in a fun, relaxed environment. Teams will be formed in mid to late August and the season will consist of 10-14 games playing against teams from Frankfort as well as other neighboring towns. The season will begin either late August or beginning of September and be completed by mid-to-late October depending on age division. Players sign up for the age division they plan to play next spring. Frankfort Baseball provides a hat, jersey and socks to players in Pinto, Mustang and Bronco leagues. Players are responsible for baseball pants and cleats. Please wait until you are assigned a team before purchasing your pants. Pants may be purchased at Actions Sports. Action Sports is a proud supplier to Frankfort Baseball! If you have any questions, please contact Scott Kendrick, Fall Ball Director at

REGISTRATION CLOSES August 15th
Teams will be formed around August 16th
League Games begin August 28th
Instructional
4/5/6
This division is for players that are 4-5-6 years old as of 08/31/2022. At this level players are introduced to the very basics of baseball. This league does not keep score or record outs and uses a continuous batting order where every player bats every inning.
The Pinto Division is for players that are 7 or 8 as of 08/31/2022. At this level players are exposed to more facets of the game of baseball, including pitching, walks, extra-base hits and use of a regulation baseball. There are some Rules that are modified for the youngsters to incorporate fun with player development appropriate for this age group.
The Mustang Division is for players that are 9 or 10 as of 08/31/2022. The Mustang Division players make a big step towards a more complete level of baseball. It is a competitive division, where umpires call the game and scores and league standings are kept. Stealing is allowed only after the pitch has reached the batter. Games are pitched entirely by the players.
The Bronco Division is for players that are 11 or 12 as of 8/31/2022. The Bronco Division is where you begin to play more competitive baseball and follow the rules of Major League Baseball closely. Players are allowed to lead-off and steal from all bases, and the diamond is now 70 feet. Managers have the opportunity to execute the finer tactics of advanced baseball.
The Pony Division is for players that are 13 or 14 as of 08/31/2022. The Pony Division is a competitive division best characterized by fewer players, fewer teams, and bigger fields. By now the players should have an understanding of the rules of the game and acquired the skills and attitude necessary for a more competitive game of baseball. Regular Major League rules are used. The diamond is now 80 feet. Emphasis is placed not only on individual skill development, but, also on team strategies. Players will adjust to larger fields, stronger defenses, and more experienced pitchers and are motivated by their eagerness to play baseball.
The Colt Division is for players that are 15 or 16 as of 04/30/2021. The Colt Division is a competitive division played on a Major League sized field.
The Palomino Division is for players that are 17, 18, or 19 as of 04/30/2021. The Palomino Division is a competitive division played on a Major League sized field.
2022 Frankfort Travel Baseball Tryout Info
Frankfort Force is a full-time travel baseball program and its tryouts are open to all interested players. 2021 fees for Force players were $1200-$1500. 2022 fees approx $1200-1500.

Frankfort Eagles is a part-time travel program that play in the Chicagoland Sunday Baseball League and have a 10-15 game regular season schedule with up to 3 tournaments. Eagles players must play in the Frankfort house league during the 2022 season. 2022 fees approx $600.
Click here to register now for free!
The age cut-off Force players is determined based on the player's age as of April 30, 2022.

However, we encourage players with later birthdays to play with their class in school as opposed to playing with a younger grade. For example, a player who just completed 7th grade and has a birthday in May would still be 13 as of April 30, 2022 and thus be eligible for the 13u team. However, as an 8th grader next year, the player's grade in school would indicate participation at the 14u level. Grade level equivalents are as follows:
| | |
| --- | --- |
| 15u = 9th grade | 11u = 5th grade |
| 14u = 8th grade | 10u = 4th grade |
| 13u = 7th grade | 9u = 3rd grade |
| 12u = 6th grade | 8u = 2nd grade |

Players should arrive at the park one-half hour prior to the start time to check in and warm-up. They should wear normal baseball attire and bring their own glove, bat, helmet, and water.

If a player is offered a roster spot, we will collect a $250 non-refundable deposit to secure the roster position. The deposit will be applied towards the 2022 fees.
Team
Manager
Email

Roster

Openings

Tryout Date
Field/Time
8U Force
Brian Cary
8-10
July 21 and 22
Main E 6:00PM
9U Force
Dan Solski

708-606-2962
10-12
July 20 and 26
Main D 6:00PM
10U Force Blue
Mike Phelps
3-4
July 18
Main D 1:00PM
11U Force Blue
Kevin Slanicky
2-3
July 22
Main B 5:30PM
11U Force Black
Dave Schneider
10-12
July 19
Main B 6:00PM
12U Force Black
Alex Kolesar
1 - catcher
private
12U Force White
Trey Harrington
TBD
TBD
13U Force Black
Mike Hunniford
2-3
TBD
14U Force Black
Adam Tokarski
3
July 26

C1
7:30PM

14U Force Blue
Greg Ristich
2-3
July 20
C1
7:00PM
15U Force
Luke Antonsen
5-10
July 22
C1
6:30PM
18U Force
Mark Bollman
Private Tryouts
TBD
Collegiate Eagles
Scott Kendrick
Private Tryouts
TBD
8U Eagles - FALL TRYOUTS – LATE AUGUST/SEPTEMBER – MORE INFO TO FOLLOW
9U Eagles - FALL TRYOUTS – LATE AUGUST/SEPTEMBER – MORE INFO TO FOLLOW
Updates will follow periodically depending on the team. Stay tuned to the FBB website for more details. General questions can be sent to Frankfort Baseball Travel Director – Mike Bouck at . Questions regarding specific teams can be communicated to the team manager listed above.
3 Frankfort Eagles - Collegiate players were chosen for the SWILA All-Star game tomorrow night (July 7th) at Ozinga/Thunderbolt stadium in Crestwood!
Davey Fitzpatrick # 13

LWE/Lewis University

Jake Frencl # 35

LWE/St Xavier University

Joey Kendrick # 1

ILHS/ Grand Valley State
Congratulations to our Champions!
Pinto: White Sox
Mustang: Nationals
Bronco: Frankfort Rockies
Pony: Mokena White Sox
We'd like to share the following exciting information from our good friends at Frankfort Warriors Travel Basketball! See below for information pertaining to their Summer Camp at the Ranch! Register here: https://www.frankfortwarriors.com/camps-clinics):


Tryouts will follow and those interested are encouraged to register here for thr tryouts: https://www.frankfortwarriors.com/tryouts
They are also looking for coaches at the 3rd-4th grade levels and encourage anyone interested to reach out to
VOLUNTEER TO EARN YOUR REFUND!
Opportunities are available to earn your volunteer refund.

Click here to sign up for one or more of these events and complete your volunteer duty early! You must get an email confirmation to be successfully signed up for a volunteer opportunity. Please only click once on the assign tab otherwise you can remove yourself if you click twice.

Click here to bring this Volunteer Deposit Redemption Card with you to get signed in order to get your refund! No card, no refund.
If you go to the page and it is empty, all of the volunteer spots have been filled unless someone cancels.
Please join us as we celebrate our All Stars on Sunday, June 20th

Main Park
11:00 am - Pinto game on Main E (6 innings)
11:00 am - Mustang game on Main D (7 innings)
11:00 am - Bronco game on Main B (9 innings)
July 5th 7:30 pm - I-7 game on Main D (6 innings)

2021 All Stars

I-7

Red Team

Blue Team

Landen

McCormick

A's

Dylan

Phelps

Cubs

Liam

Fuller

Giants

William

Trsar

Cubs

Maxwell

Meader

Giants

Joshua

Jacobi

Nationals

Liam

Black

Rockies

Owen

Labuda

Nationals

Dominic

Rigoni

Rockies

Carter

Flaws

Pirates

Jacob

Sehring

Rockies

Camden

Keener

Pirates

Liam

Trainor

Rockies

Jonathan

Slattery

Pirates

Dylan

Clair

White Sox

Oscar

Harrington

Royals

Jaevon

Jackson

White Sox

JD

Roderique

Royals

Gavin

Kohler

White Sox

Nolan

Sawatski

Royals

Jackson

Stephens

White Sox

Dean

Varek

Royals

Matt

Wodark

Royals

Pinto

Team 1

Team 2

Jason

Andruch

Cubs

Dominic

Ankarlo

Brewers

Lake

Schultz

Cubs

Brandon

Hulford

Brewers

Mason

Thame

Cubs

Cole

Smith

Brewers

Noah

Atieh

Pirates

Weston

Adams

Giants

Tommy

Judge

Pirates

Hunter

Demas

Giants

Mason

Nelson

Pirates

Knox

Ehley

Giants

Owen

Carlton

White Sox

Josh

Broderick

Nationals

Evan

Majcina

White Sox

Nash

Farver

Nationals

Peter

Sullivan

White Sox

Frank

Rosinski

Nationals

Mustang

American League
National League

Xavier

Darrnell

A's

Amari

Aune

Brewers

Joshua

Fife

A's

Casey

Watson

Brewers

Will

Holtz

A's

Zach

Biggs

Cubs

Ethan

Marshall

A's

Ronan

Dieters

Cubs

Jackson

Langys

Royals

K.J.

Owens

Cubs

Timothy

Lorimer

Royals

Michael

Phillips

Cubs

Wyatt

Packwood

Royals

Evan

Sawatski

Cubs

Logan

Waddick

Royals

Andrew

Britt

Nationals

Dexter

Adams

White Sox

Dylan

DeZendegui

Nationals

Rishaan

Bhatt

White Sox

Nathan

Freeland

Nationals

Nathan

Mahorek

White Sox

Joey

Rosinski

Nationals

Manny

Sanchez

White Sox

Mikey

Wyatt

Nationals

Bronco

Blue Team

Red Team

Daniel

Dwyer

Cubs

Joey

Clementi

Nationals

Reese

Hulford

Cubs

Jack

Doyle

Nationals

Kamden

Johnston

Cubs

Bryce

Sears

Nationals

Henry

Phillips

Cubs

Everett

Sievers

Nationals

Michael

Sambo

Cubs

Landon

Slattery

Nationals

Alex

Michor

Padres

Elias

Facuse

Padres

Chase

Riechers

Padres

Brady

Hersted

Padres

Quinn

Watson

Padres

Jackson

Agema

Rockies

Jeremy

Bogner

White Sox

Lucas

Ankarlo

Rockies

Jacob

Broderick

White Sox

Antonio

Owens

Rockies

Andrew

Dendrinos

White Sox

Vincent

Owens

Rockies

Karson

Kuzlik

White Sox

Lorenzo

Ulcigrai

Rockies

Jacob

Onik

White Sox
Frankfort Baseball continues to make mprovements of our fields thanks to the generosity of a Board Member! Below is an update on the renovations with photos below that. Thanks to the tireless effort of Volunteer Board Members to make our fields the best in the area!

Outfield turf replacement work at C3 and C4 at Commissioners. The existing spotty turf was removed and the black dirt was re-graded. The new sod is down on both fields and with all of the watering, is coming along nicely as you can see from the attached pictures.

Aso, a new yard hydrant (see attached picture) has been installed behind the backstop at C3 to replace the old leaking one.

Below you will find photos of our
2021 Travel Tournament Champions & Placers
The State of IL updated the Phase 4 - DCEO All Sports Guidelines for Covid Mitigation.
The largest change is related to high risk and low risk sports related as to which sports can remove masks.
Minimum Guidelines
-Participants in low risk sports (baseball/softball, tennis, archery, fishing and track and field) can remove masks when they can social distance. When teams are in the dugouts, huddling, etc., masks need to be worn.
https://www.dph.illinois.gov/covid19/community-guidance/sports-safety-guidance
A document that the Park District is providing is on the FBB Documents Link regarding the updated guidelines for sports and the current guidelines for other assembly groups.
Mask wearing at Park District facilities is required unless you are eating or drinking or participating in a low risk sport as outlined below.
Individuals that are vaccinated are NOT exempt from wearing masks
Bridge Phase
As Illinois moves towards our new normal, the State of Illinois administration is outlining clear metrics and
mitigations that will allow the State to gradually reopen. For more on the bridge to Phase 5 & expanded capacity
limits in Phase 4 visit the website below.
https://dceoresources-ss-assets.s3.us-east-2.amazonaws.com/public/Restore-Illinois/A-Bridge-to-Phase-5.pd

All Sports Guidelines​
Low risk sports, when played outdoors and social distancing can be provided, need not wear a mask.
That includes; baseball/softball, fishing, tennis, archery, and track & field. When players or athletes are
not engaged in play such as when on the bench, in a huddle masks must be worn.
All spectators and athletes must wear a mask unless it poses a risk or they are in low risk sport. This is
for outdoors and indoor play. The figure below illustrates how to determine the mitigation for each
sport. The figure is taken from the IDPH DECO All Sports Guidelines provides an illustration. The sports
that fall in that group are represented in the image at the top.
The language used in the IL DCEO Sports Guidelines suggests that Covid Testing should be done for higher
risk sports, including participants, coaches, trainers and officials. Testing does not apply for those
younger than 13 and those fully vaccinated.
https://www.dph.illinois.gov/sites/default/files/All%20Sports%20Policy%20-%20Updated%204_12_2021.pd
Limited edition Frankfort Baseball spirit wear is now available for online purchase from Grit Clothing Co, a South Side Chicago brand:
https://gritclothingco.com/collections/frankfort-baseball
A portion of all proceeds will be donated back to Frankfort Boys Baseball, Inc.
Designed to appeal to both in-house and travel baseball families, show the pride of your hometown in these high-quality sweatshirts, tee-shirts and hats.
Read more about Grit Clothing Company and watch videos from their appearances on WGN and ABC7 news here:
https://gritclothingco.com/pages/about-us
Managers/Coaches
Age Appropriate Fields for Games (Do not schedule games or practices on fields that are not appropriate for the age level)
Shetland | Instructional Levels – Sandalwood Subdivision, Commissioners C5-C6

Pinto | 8U – Main E, Grand Prairie and Commissioners C2. (C2 has lights, but is a FGS and PD field 1st- permission needed to use)

Mustang | 9U, 10U- Main D, Commissioners C4

Bronco | 11U, 12U- Main B, Commissioners C3

Pony | 13U, 14U and Up – Commissioners C1

14U and Up- Borg Warner Field @ Main Park
Other Fields for Use
Lincoln Meadows (Behind Aurelios) Shetland Thru Bronco (5-12) No restrictions

Heritage Knolls (5-12) This is a FGS Field 1st

Hickory Creek Baseball Field (13u or Pony)

Main Park A- This is the area where Flag Football plays- open field after football season (any level)

Main Park beyond Field G- Open practice area (any level)

Commissioners Park – Next to Batting Cages

Grande Prairie (ages 5-12)

Any other open subdivision park

Fields at Jackson Creek are the sole use of FGS

Main C and Main G at Main Park are FGS fields
Click here to download this and other post game/field usage requirements by each team
Bats - All Bats must be certified with a USA Bat Stamp per Pony Rules
Barrel Size: 2 ¼" and 2 5/8" barrel bats are OK. 2 -3/4" barrel is NOT allowed.
BBCOR Stamp: If a bat is -3 it must be BBCOR certified (does not require the USA Bat Stamp) – This is per Pony Rule 8.C.2 and 8.C.3, 2018 rulebook.
Legal Bats - USA stamped, BBCOR stamped and wood bats
Bats with the USSSA stamp or BPF 1.15 are NOT allowed
Official Pony Rulebook:
Welcome to another exciting year of Frankfort Baseball!

From everyone on the Board, I would like to thank you for your support of one of our community's finest organization. Frankfort Baseball is a self-funded, not-for-profit organization providing nearly 1,000 youths 5-18 years old the opportunity to play baseball, make friends, and learn sportsmanship.Click here to view our offering on some new sponsorship opportunities
Karrie Cummings - Director of Sponsorship/Fundraising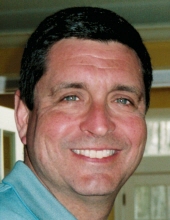 Our deepest condolences go out to the Scaletta Family. We mourn the loss of a long time and current board member of Frankfort Baseball, Joseph Scaletta. Joe was a long time Board Member even before since his son Sam started in 2007. Joe worked tirelessly at almost every level and the latest being at the upper levels of Pony/Colt/Palomino/Collegiate. He was instrumental in Frankfort Baseball joining SWILA as well as coordinator of the Frankfort Baseball Scholarship program with Lincoln-Way East and area high schools. Joe's pride and joy was Borg Warner field. He worked endless at its upkeep. If we had a tournament, you would have seen Joe there volunteering. Joe loved baseball especially Frankfort Baseball. Outside of baseball Joe was the Co-Founder of Scaletta Armoring in Bedford Park, IL. Private family funeral services will be held at Our Lady of the Wayside Catholic Church on December 1, 2020. Funeral Information: Cumberland Chapels, 708-456-8300 or www.cumberlandchapels.com.

Memorial contributions can be made in memory of Joseph V. Scaletta to Frankfort Baseball online here or you can mail a check to Frankfort Baseball, P.O. Box 261, Frankfort, IL 60423.

We have a wonderful opportunity for our Frankfort Baseball Organization to receive charitable donations from AmazonSmile this year.

AmazonSmile is a simple way for you to support your favorite charitable organization every time you shop, at no cost to you. AmazonSmile is available at smile.amazon.com on your web browser and can be activated in the Amazon Shopping app for iOS and Android phones. When you shop at AmazonSmile, you'll find the exact same low prices, vast selection and convenient shopping experience as Amazon.com, with the added benefit that AmazonSmile will donate 0.5% of your eligible purchases to the charitable organization of your choice.

To shop at AmazonSmile simply go to smile.amazon.com on your web browser or activate AmazonSmile on your Amazon Shopping app on your iOS or Android phone (found under settings on your app). On your browser, you may also want to add a bookmark to smile.amazon.com to make it even easier to return and start your shopping at AmazonSmile. When you're using the app, always check for the "AmazonSmile" logo to ensure you're activated for AmazonSmile. Once your account is activated, be sure to choose your charity (Frankfort Baseball Inc). That's it!

With Amazon Prime days starting tomorrow and the holidays quickly approaching, we hope that this will be a beneficial way to support our organization.

Thank you for your Support!
We have proceeded to make improvements at both parks. We have started with the baseball dugouts. Below is an update on the renovations.
All painting of the dugouts at both Main Park and Commissioners Park is completed.

All new roofs and new metal drip caps of the dugouts at both Main Park and Commissioners Park are completed.

All of the grounds crew new overhead doors now have new weather-stripping, new pull handles and new locks installed (see Main -Bronco Grounds OVHD Door pic as an example).

All (14) dugouts have new player equipment boxes installed and painted (see Commish – Bronco 1st Base Front pic as example).

All coaches closets at both Main Park and Commissioners Park have new doors, new frames, new hardware and new locksets .

Main E: New concrete slabs for both dugouts were poured. 1st base and 3rd base dugout wood framing with player benches, helmet cubbies and painting will be completed.

Main Park (B, D, and Borg) dugouts. Remove and replace the siding, fascia, plywood roof sheathing and roof shingles. New hollow metal frames, doors and new hardware for coaches' closets. New overhead doors for the grounds crew sheds. Painting to follow.

The same process above will be applied to Commissioners Park dugouts as well once Main Park is completed.

NEW 2020 - Main Park Field B Fencing - see pics



Support Frankfort Baseball by making a donation or shopping online - we will earn cash with every purchase! This is an amazing fundraising tool for our organization. Through the generosity of FlipGive, family and friends across the country had the opportunity to support us by donating directly or shopping through FlipGive. There are some very innovative and unique companies in the FlipGive family that provided special gifts and help our organization at the same time.
Help us reach our fundraising goal by shopping through FlipGive!
Support Frankfort Baseball by making a donation or shopping online - we will earn cash with every purchase! We're excited to earn funds through FlipGive to help us raise money for Frankfort Baseball. We can earn up to 25% when our teammates and supporters shop popular brands like Walmart, Nike, Under Armour, Buffalo Wild Wings and more.
Let's work together to achieve our goal!
Shop. Get. Give.
To support our fundraising campaign:
1. Visit https://www.flipgive.com/teams/149361-frankfort-baseball?fundraiser_id=735620.
2. Click on Donate Now or Shop Now
3. If you choose to Shop Now, please select where you would like the cash back earnings will be contributed; team or a specific member! Shop your favorite brands and our fundraiser will earn up to 25% cash back on purchases.
To make things even easier, FlipGive gives us access to our own Fundraising Coach to help us every step of the way.

With FlipGive we can reach our fundraising goal together.

Thank you for your support!