Managers/Coaches
Age Appropriate Fields for Games (Do not schedule games or practices on fields that are not appropriate for the age level)
Shetland | Instructional Levels – Sandalwood Subdivision, Commissioners C5-C6

Pinto | 8U – Main E, Grand Prairie and Commissioners C2. (C2 has lights, but is a FGS and PD field 1st- permission needed to use)

Mustang | 9U, 10U- Main D, Commissioners C4

Bronco | 11U, 12U- Main B, Commissioners C3

Pony | 13U, 14U and Up – Commissioners C1

14U and Up- Borg Warner Field @ Main Park
Other Fields for Use
Lincoln Meadows (Behind Aurelios) Shetland Thru Bronco (5-12) No restrictions

Heritage Knolls (5-12) This is a FGS Field 1st

Hickory Creek Baseball Field (13u or Pony)

Main Park A- This is the area where Flag Football plays- open field after football season (any level)

Main Park beyond Field G- Open practice area (any level)

Commissioners Park – Next to Batting Cages

Grande Prairie (ages 5-12)

Any other open subdivision park

Fields at Jackson Creek are the sole use of FGS

Main C and Main G at Main Park are FGS fields
Click here to download this and other post game/field usage requirements by each team
Frankfort Baseball Families,

To provide you with additional spiritwear options, we've partnered with a local brand called Grit Clothing Company. They are a South Side Chicago clothing brand, created in 2018. They produce locally-inspired clothing and give a portion of their proceeds back to Chicagoland charities. Grit has roots in our town as well, as their founder is now a Frankfort resident. You can read more about them here: About Us – Grit Clothing Co

This year, they are producing a limited edition collection of high-quality hats and sweatshirts created specifically for the Frankfort Baseball program. Grit has designed these items to appeal to both in-house and travel families. Most notably, they will be providing a portion of their proceeds from these sales back to our organization.

Here's a glimpse at some of the items that will be available for sale starting next week. A follow up email with a link to purchase will be sent next week.

Frankfort Baseball has teamed up with US Safety Products, Graphics & Apparel and created a team store for all of your spirit wear needs for all levels including Frankfort Baseball, Frankfort Force and Frankfort Eagles teams!

There are numerous logos to pick from and almost all items have an option to be personalized.

https://frankfortbaseball.itemorder.com/sale

The store is open every day until Sunday, May 2, 2021 with orders being ready the week of May 16nd. Orders will hand delivered to baseball players in Frankfort, Mokena and New Lenox.
Bats - All Bats must be certified with a USA Bat Stamp per Pony Rules
Barrel Size: 2 ¼" and 2 5/8" barrel bats are OK. 2 -3/4" barrel is NOT allowed.
BBCOR Stamp: If a bat is -3 it must be BBCOR certified (does not require the USA Bat Stamp) – This is per Pony Rule 8.C.2 and 8.C.3, 2018 rulebook.
Legal Bats - USA stamped, BBCOR stamped and wood bats
Bats with the USSSA stamp or BPF 1.15 are NOT allowed
Official Pony Rulebook:
VOLUNTEER TO EARN YOUR REFUND!
Opportunities are available to earn your volunteer refund.

Click here to sign up for one or more of these events and complete your volunteer duty early! You must get an email confirmation to be successfully signed up for a volunteer opportunity. Please only click once on the assign tab otherwise you can remove yourself if you click twice.

Click here to bring this Volunteer Deposit Redemption Card with you to get signed in order to get your refund! No card, no refund.
If you go to the page and it is empty, all of the volunteer spots have been filled unless someone cancels.
Here is a timeline of some important upcoming dates:
Welcome to another exciting year of Frankfort Baseball!

From everyone on the Board, I would like to thank you for your support of one of our community's finest organization. Frankfort Baseball is a self-funded, not-for-profit organization providing nearly 1,000 youths 5-18 years old the opportunity to play baseball, make friends, and learn sportsmanship.Click here to view our offering on some new sponsorship opportunities
Karrie Cummings - Director of Sponsorship/Fundraising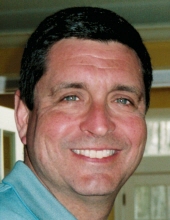 Our deepest condolences go out to the Scaletta Family. We mourn the loss of a long time and current board member of Frankfort Baseball, Joseph Scaletta. Joe was a long time Board Member even before since his son Sam started in 2007. Joe worked tirelessly at almost every level and the latest being at the upper levels of Pony/Colt/Palomino/Collegiate. He was instrumental in Frankfort Baseball joining SWILA as well as coordinator of the Frankfort Baseball Scholarship program with Lincoln-Way East and area high schools. Joe's pride and joy was Borg Warner field. He worked endless at its upkeep. If we had a tournament, you would have seen Joe there volunteering. Joe loved baseball especially Frankfort Baseball. Outside of baseball Joe was the Co-Founder of Scaletta Armoring in Bedford Park, IL. Private family funeral services will be held at Our Lady of the Wayside Catholic Church on December 1, 2020. Funeral Information: Cumberland Chapels, 708-456-8300 or www.cumberlandchapels.com.

Memorial contributions can be made in memory of Joseph V. Scaletta to Frankfort Baseball online here or you can mail a check to Frankfort Baseball, P.O. Box 261, Frankfort, IL 60423.

We have a wonderful opportunity for our Frankfort Baseball Organization to receive charitable donations from AmazonSmile this year.

AmazonSmile is a simple way for you to support your favorite charitable organization every time you shop, at no cost to you. AmazonSmile is available at smile.amazon.com on your web browser and can be activated in the Amazon Shopping app for iOS and Android phones. When you shop at AmazonSmile, you'll find the exact same low prices, vast selection and convenient shopping experience as Amazon.com, with the added benefit that AmazonSmile will donate 0.5% of your eligible purchases to the charitable organization of your choice.

To shop at AmazonSmile simply go to smile.amazon.com on your web browser or activate AmazonSmile on your Amazon Shopping app on your iOS or Android phone (found under settings on your app). On your browser, you may also want to add a bookmark to smile.amazon.com to make it even easier to return and start your shopping at AmazonSmile. When you're using the app, always check for the "AmazonSmile" logo to ensure you're activated for AmazonSmile. Once your account is activated, be sure to choose your charity (Frankfort Baseball Inc). That's it!

With Amazon Prime days starting tomorrow and the holidays quickly approaching, we hope that this will be a beneficial way to support our organization.

Thank you for your Support!
We have proceeded to make improvements at both parks. We have started with the baseball dugouts. Below is an update on the renovations.
All painting of the dugouts at both Main Park and Commissioners Park is completed.

All new roofs and new metal drip caps of the dugouts at both Main Park and Commissioners Park are completed.

All of the grounds crew new overhead doors now have new weather-stripping, new pull handles and new locks installed (see Main -Bronco Grounds OVHD Door pic as an example).

All (14) dugouts have new player equipment boxes installed and painted (see Commish – Bronco 1st Base Front pic as example).

All coaches closets at both Main Park and Commissioners Park have new doors, new frames, new hardware and new locksets .

Main E: New concrete slabs for both dugouts were poured. 1st base and 3rd base dugout wood framing with player benches, helmet cubbies and painting will be completed.

Main Park (B, D, and Borg) dugouts. Remove and replace the siding, fascia, plywood roof sheathing and roof shingles. New hollow metal frames, doors and new hardware for coaches' closets. New overhead doors for the grounds crew sheds. Painting to follow.

The same process above will be applied to Commissioners Park dugouts as well once Main Park is completed.

NEW 2020 - Main Park Field B Fencing - see pics



Support Frankfort Baseball by making a donation or shopping online - we will earn cash with every purchase! This is an amazing fundraising tool for our organization. Through the generosity of FlipGive, family and friends across the country had the opportunity to support us by donating directly or shopping through FlipGive. There are some very innovative and unique companies in the FlipGive family that provided special gifts and help our organization at the same time.
Help us reach our fundraising goal by shopping through FlipGive!
Support Frankfort Baseball by making a donation or shopping online - we will earn cash with every purchase! We're excited to earn funds through FlipGive to help us raise money for Frankfort Baseball. We can earn up to 25% when our teammates and supporters shop popular brands like Walmart, Nike, Under Armour, Buffalo Wild Wings and more.
Let's work together to achieve our goal!
Shop. Get. Give.
To support our fundraising campaign:
1. Visit https://www.flipgive.com/teams/149361-frankfort-baseball?fundraiser_id=735620.
2. Click on Donate Now or Shop Now
3. If you choose to Shop Now, please select where you would like the cash back earnings will be contributed; team or a specific member! Shop your favorite brands and our fundraiser will earn up to 25% cash back on purchases.
To make things even easier, FlipGive gives us access to our own Fundraising Coach to help us every step of the way.

With FlipGive we can reach our fundraising goal together.

Thank you for your support!